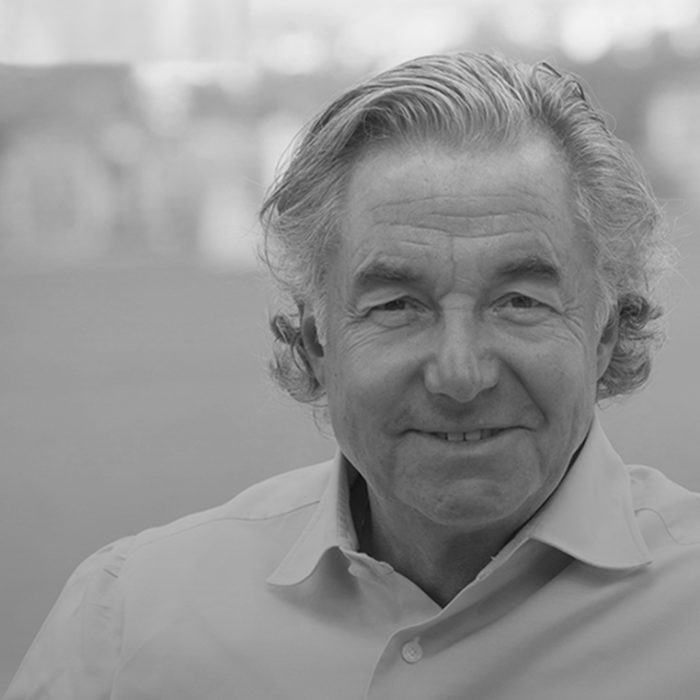 Cancer Care, Innovation, and Entrepreneurial Longevity
Listen
In This Podcast
Show Notes
Laurent Larry Leksell
E 106
In This Podcast
Founding Elekta with his father

His life dedication to solutions for cancer 

His passions for philanthropy, entrepreneurship and art

Cancer care innovation and resources

Entrepreneurship expectations

Long-term business solutions
Laurent "Larry" Leksell is the co-founder of Elekta, a global company that is pushing the boundaries of radiation therapy to provide access for advanced, high-quality cancer care. While studying at the Stockholm School of Economics, Larry jumped into entrepreneurship with his father who had a passion in cancer research. Larry now sits as a chairman and principal shareholder of Elekta while he fulfills his passions of philanthropy, entrepreneurship and art.
Show Notes
Supplying cancer care and solutions with Laurent Leksell
Cancer is a disease that affects millions globally, with only a small number having the care and resources needed to overcome it.
Laurent "Larry" Leksell's passion for cancer care and research can be seen through his company, Elekta. His global company was founded on the basis of researching cancer solutions and is pushing the boundaries of radiation therapy to provide access to advanced and high-quality cancer care.
Dedicated to cancer care solutions
Larry co-founded Elekta with his father while he was studying at the Stockholm School of Economics. He and his father shared similar passions on innovations for cancer and supplying resources to those who don't have the same solutions as others. His life is now dedicated to solutions for cancer and brain disorders.
Larry believes that all things are doable but risks must be taken.
"There are no limits to human ingenuity, our capacity to change," Larry says. "It's usually our traditions, education or societal context that creates our limits."
Cancer is the biggest healthcare burden in our societies. In the coming 10 years, there are 24 million new cancer patients predicted. More or less, nine million people die from cancer every year. 
Demographics, environments and awareness all play a role in developing cancer. Historically, little was known about cancer, but more awareness and consciousness has helped with exposing the disease.
Consciousness
According to Larry, "We live in a world that has become so materialistic and individualistic that there's a lack of consciousness and engagement."
Fifty percent of cancer patients need radiation therapy but it's only available to around 20% of the world's population. Larry says that the main barriers of getting cancer care are human resources and lack of capital. His response to defeating these challenges are for Elekta to automate machines and solutions as much as they can, improve their productivity on equipment, provide a lot of services to facilitate and make those services affordable without compromising patients' safety and the quality of care.
There's no doubt that fighting to give access to people who need cancer treatment is his passion, but Larry is also passionate about philanthropy and art. He puts his time and effort into social impact as well as entrepreneurship.
Entrepreneurship and long-term business solutions
To Larry, to be successful, even on an individual basis, you have to have a clear vision and approach missions on a social level.
"Any business is like any social organization," Larry says. "It's a group of people sitting down and trying to achieve something together, bound by some form of common purpose."
He also mentions that prioritizing is one of the most difficult things to do, but you need to do it in a very responsible manner. Staying humble can also be a challenge.
"If you want to be successful you have to have an idea, a vision and you have to be very humble, which is not necessarily a characteristic of an entrepreneur."
Being very adaptive and understanding that the journey is never a straight road can help with entrepreneurial longevity. To Larry, entrepreneurship is humbleness, self-criticism, the willingness to change and adapt, and the capacity to attract respect and learn from others. 
Innovation and resources
Larry is pushing for all access to cancer care but understands the many challenges and limited resources that comes with it.
"If we had unlimited resources, I would just spend it on innovation left, right and center," Larry says.
The innovations and consciousness we do have around cancer has allowed us to become more educated and aware of a global capacity around the disease, but we still have a way to go.
If the talk resonates with you, we'd recommend you listen to this episode too: Robin Farmanfarmaian